Laser Checks > Top Laser Checks > Marble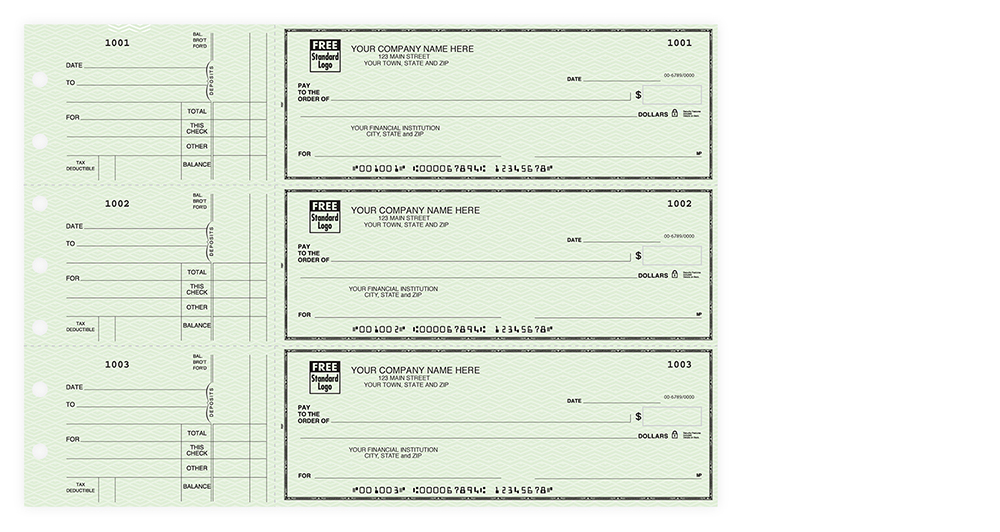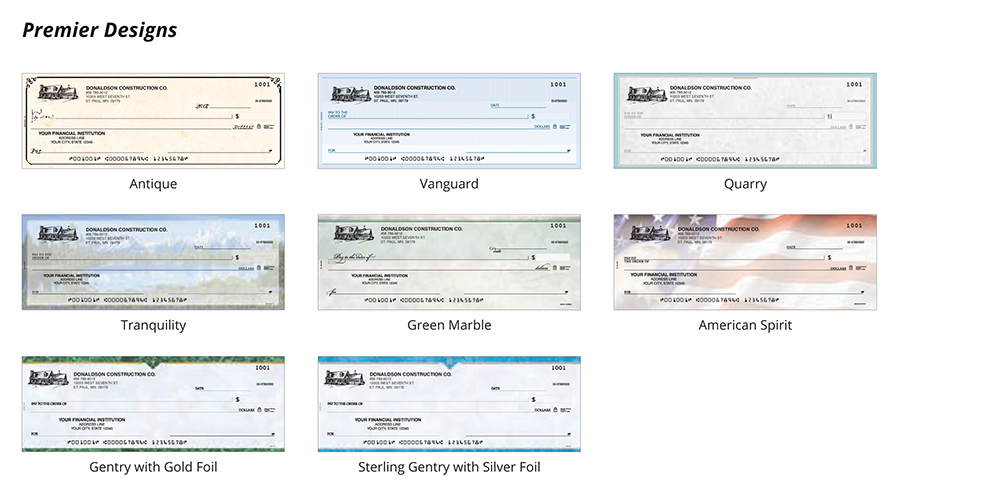 3-Per-Page Book Checks feature a classic end-stub design and are perforated for easy check detachment and record keeping. They are versatile enough for accounts payable, payroll transactions and other general business expenses. These checks are conveniently punched for 7-ring binders and are compatible with our check binder, controller portfolio and director binder (sold separately). We carry a wide variety of formats and styles—  please call for samples.
Size: Check & stub: 13 x 9   |   Check only:  8 ¼ x 3
Colors: blue, green, tan, pink, yellow

Premier Designs: Antique, Vanguard, Quarry, Tranquility, Green Marble, American Spirit, Gentry with Gold Foil, Sterling Gentry with Silver Foil
Security Features: padlock icon, microprint border, original document backer
Customizations: Include your company's logo, printed with black ink. Print your logo in full color for an additional fee.
250      $68.00
500      $122.00
1,000   $238.00
250      $108.00
500      $187.00
1,000   $339.00
*Premier check designs are an additional $10.00
To guarantee the security of your banking imprint information, your account and routing numbers will be collected over the phone when we follow up to confirm your purchase amount and order details.
Not seeing your style of check? Reach out and let us know what you're looking for. We can custom order any type of check you need.